Welcome to Mobile Plaza Tour & Travels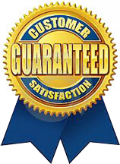 Established in 2009 with the one and only objective of providing excellent tour & travel services to clients all over the country, Mobile Plaza Tour & Travels has been able to build a huge clientele in just 6 years of its establishment. Mr. Biswajit Karmakar serves the company as its CEO and his outstanding leadership has enabled the company to emerge as a leading tour & travel solution providers in India. Serving its clients with warmth and kindness is the key feature of the Mobile Plaza Tour & Travels workforce.

We are based in Dumdum, Kolkata and we operate throughout the state of West Bengal. We have a dedicated and an extensively experienced team working towards designing the best of travel services at convenient rates. Our team is always available to assist our clients in customizing tour packages and planning Read more...